Background
Raigmore Hospital is the largest hospital in the NHS Highland Health Board and serves patients from Inverness as well as providing specialist services to patients from across the NHS Highland area. It opened in 1970 but has been extensively expanded since then. The NHS wanted to reduce the overall heating costs of the hospital accommodation blocks and so decided to run a competitive tender process. Clearpower won the tender to supply and install a biomass fired District Heating (DH) network.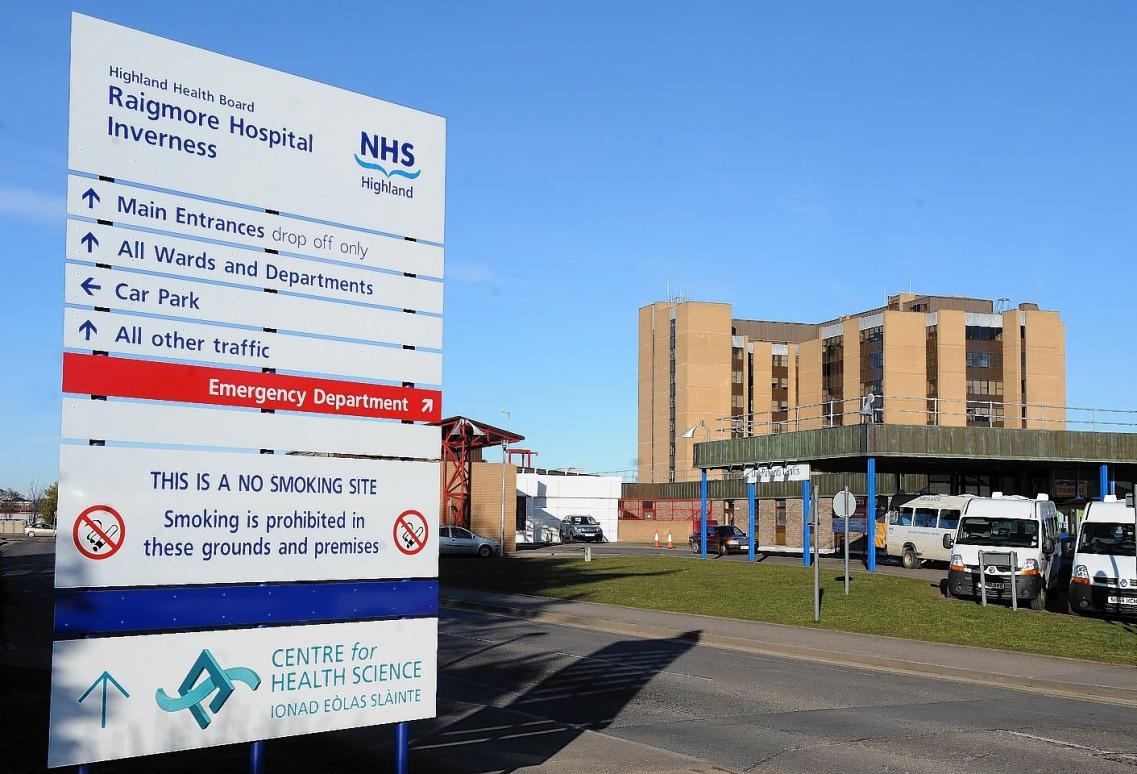 Raigmore Hospital, Inverness
The Clearpower Solution
Clearpower supplied and installed a 950kW Viessmann (KOB) Pyrtec wood pellet boiler, thermal stores (2 x 10,000L), back up oil boilers (2 x 900kW) and all associated equipment and works within the boiler house. The scope also included the supply and installation of a 54m3 external wood pellet silo, fuel feed system and 3 masted flues next to the boiler house. In addition, Clearpower installed the DH network which delivers heat to 17 accommodation blocks plus 2 other non-residential buildings via circa 1.25km of preinsulated Calpex pipework and Heat Interface Units (HIUs). Installation commenced and completed in 2014. Wood pellets are supplied via the local supply chain. Scheduled maintenance services are provided by Clearpower.
Benefits
The 17 accommodation blocks had previously been supplied with heat via an oil fired MTHW DH network. The old distribution pipework had corroded to the point where there was regular system downtime to replace sections. The new DH network eliminated this downtime.
Short payback on investment as the installation was approved for support via the Renewable Heat Incentive (RHI). This means it will benefit from guaranteed payments for all the renewable heat it generates over a 20 year period.
Annual CO2 savings of circa 650 tonnes assists the NHS in meeting carbon reduction targets
Sustainable, indigenous fuel supply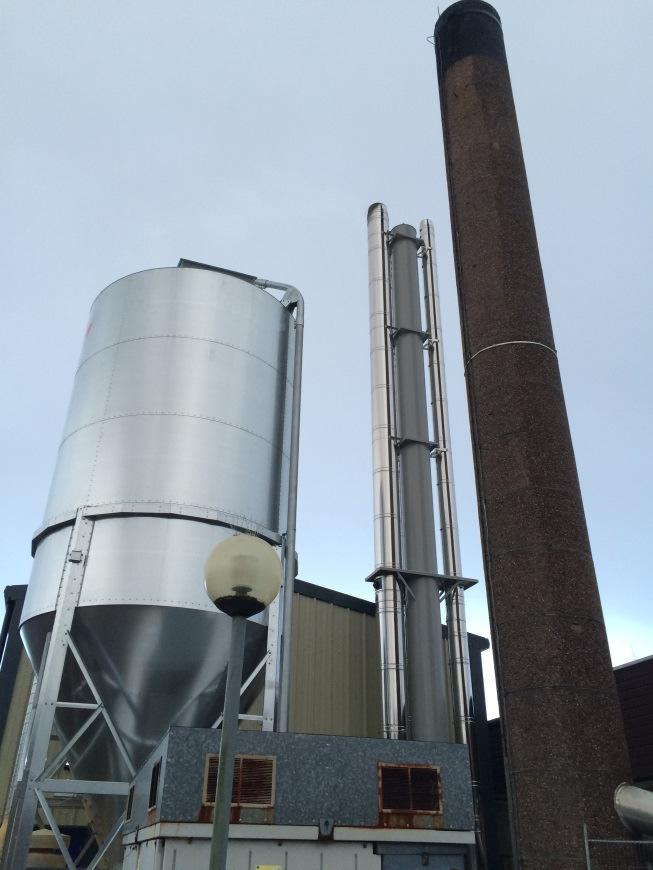 Pellet silo & flue mast at Raigmore