System Design
All our installations are designed by experienced, in house, degree qualified engineers who are familiar with the necessary standards and design guidelines. The design process is always bespoke to allow us to take account of site conditions and your specific requirements. Clearpower design work is fully covered under professional indemnity insurance and is performed in accordance with our ISO accreditations (9001, 14001 and 18001).
Project Delivery
We are project management experts honed over our 16 years of experience. Project delivery includes many elements such as project planning and scheduling, as well as site supervision and client liaison. Our excellent relationships with subcontractors and equipment manufacturers/suppliers ensures we achieve value for money and short lead times.
Installation & Commissioning
Our skilled in-house installation and technical services team have 30+ years of experience between them of installing, commissioning and maintaining biomass heating systems. Staff have received installation, commissioning and maintenance training from biomass equipment manufacturers, Safepass, confined spaces entry and risk assessment training. Our team also carry electrical and plumbing qualifications.
Biomass Boilers & CHP
Clearpower began installing biomass heating systems 16 years ago and have a wealth of experience in delivering and maintaining these systems. We deliver many solutions which are designed specifically according to your site requirements, including:
Hot water
Steam
Thermal oil
Combined Heat & Power (CHP)
To date we have installed Heizomat, Viessmann (KOB), Herz, Compte-R, Woodco, Kara and VAS boilers. We have maintained all of the aforementioned and also Froling, Gilles, Hoval, KWB, Linka, Schmid and others.
We are especially proud of our CCHP/trigeneration project at the BSkyB offices in London in 2010 which provides heat, cooling and electrical power to the Sky office building. More information on this project is available in our Case Studies section.
At the 2017 SEAI Energy Show we won the Overall Product of the Show award for our holistic approach to biomass heating systems, where we design, install, fuel and maintain our installations.
District Heating
Clearpower are highly experienced in biomass fuelled District Heating (DH) systems with fossil fuel back-up.
Clearpower build and deliver district heating schemes on behalf of others under EPC or, on our own behalf, under ESCO contracts. Clearpower have significant experience of working with pre-insulated piping (steel and PEX) as well as HIUs and heat metering equipment.
Clearpower have successfully delivered 10 district heating schemes between 2006 and 2017. This includes school and hospital campuses, and apartment complexes.
Solar PV
While we have been immersed in biomass since our inception we have only quite recently seen the light of solar PV. Since 2014, we have completed a number of commercial, roof mounted installations in the UK. We are interested in hearing from anyone considering roof mounted solar PV for their business and also in ground mounted/solar farms.
Heat Pumps
Clearpower supply and install Heliotherm air source, ground source (both horizontal collector and borehole types) and water source heat pumps. Heliotherm is our preferred supplier as it is one of the most respected heat pump manufacturers in Europe.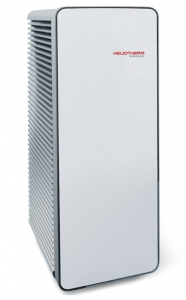 Through our partnership with Heliotherm, Clearpower offers value for money with a professional and prompt service for our customers.
Energy Consulting
Companies can now protect against future cost increases by managing their energy use. The first step is to understand and monitor usage, then to identify saving opportunities and progressively reduce usage and costs. Clearpower provides energy management services for local authorities, private companies and public bodies. A selection of what we offer is listed below:
Energy Audits
Energy monitoring, management and strategy
Outsourced Energy Officer for SME's
Feasibility studies for renewables projects; biomass, district heating, solar photovoltaic, heat pumps, etc.
Preparation of tender specifications
Support Scheme for Renewable Heat (SSRH) consultancy
Grant funding applications